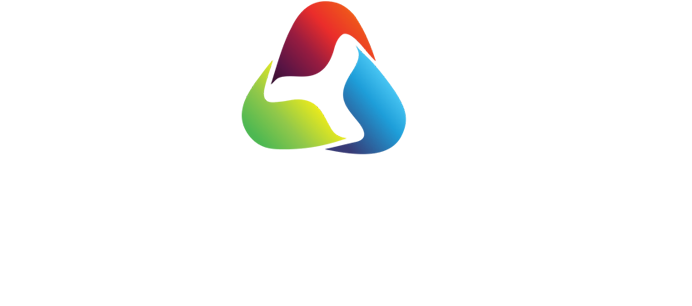 Manage Change and Uncertainty.
Requisite Agility® (RA) provides pragmatic ways to build resilient organizations that tap and make the most of volatility, uncertainty, complexity, and ambiguity.

An organization is a living organism, so RA draws from wisdom in nature to provide proven ways to survive and thrive.

The right or requisite approach is based on the alignment of the rate of change within an organization and the rate of change in its environment.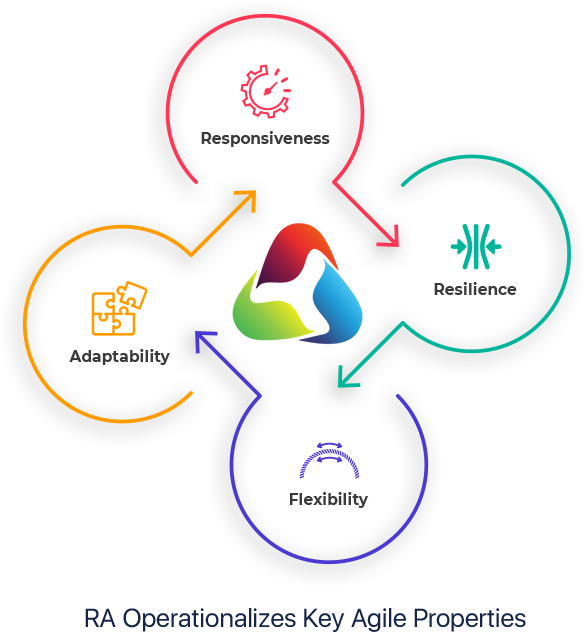 How healthy

is the heart of your
organization?
A healthy heart is not constant, if it was constant it would be fragile, not agile. When we climb stairs or run our heart increases pace to match the demands of its environment. When we are at rest, our heart decreases the pace to match the demands of its environment. This is the best example of requisite agility. The death rate of businesses is climbing – even the most successful are going to the wall at an alarming rate and overwhelmingly it is because they do not have RA. In some situations, it is best to be patient, to do nothing or to proceed slowly with patience. Too much agility results in hyperactivity and panic – reckless organizational debt. Some people and organizations are in a constant state of crisis. They falsely assume this is 'reality' because they are unaware of requisite agility.

Why use


Requisite

Agility
RA harnesses the energy that flows within the organization's formal, explicit connections such as reporting lines, accountabilities, authorities, responsibilities, and structures. It also harnesses the energy that flows in the organizational open space – the complex social systems relationships and sub-cultures that work both inside organizations and extend beyond the organization.RA allows for a deep understanding of how the organization works and what holds it together. RA allows the right balance of continuity and flexibility.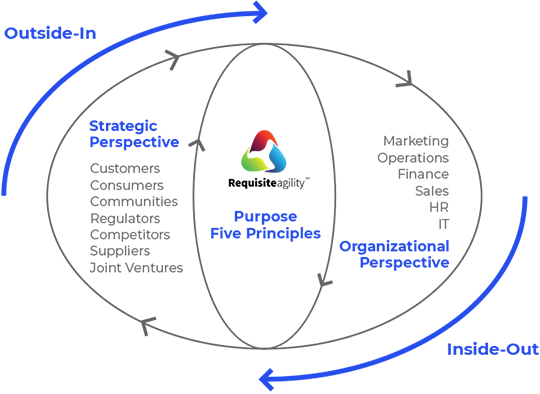 Inside-out


and Outside-in
Requisite Agility moves organisations away from the reductionist choice of working either top-down or bottom-up and instead moves to a situational and relational integration of changes that occur from the inside-out and the outside-in.

The changes taking place in each situation and environment serve as the "outside-in" intelligence. Without this an organisation atrophies or gets distracted, and gets so stuck in what whatever patterns of thinking and ways of working that worked in the past, but may now suffocate the creation of the future.

The change that is taking place within the organisation serves as the "inside-out" intelligence, altering the state of the external environment by creating new voices and choices. The synchronization of these forces of change build requisite agility.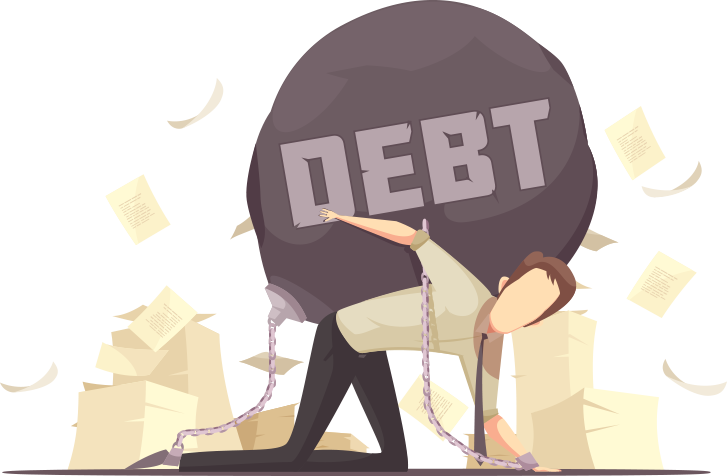 Essence of
Requisite Agility
The essence of RA is in building conscious leadership and conscious organizations. RA structures, systems and measures are both intentional and emergent. This results in every agent in the organization, be it a front-line associate, a temp, a manager, a vice president or global CEO to become critical systemic facilitators. In the same way as every organ in your body is sensing and adapting in relation to the whole. A healthy organization is doing this in its environment from the outside-in, and each individual, team, group, and function is doing this within, inside-out with requisite agility.

Critical facilitators can observe their own thinking structures in relation to themselves and others. Combined with RA work designs, this results in a higher level of collaborative intelligence.
RA helps eliminate Organization Debt
Organizational debt is the disruption and disorder that occurs when changes are made or occur. Good organizational debt moves the energy trapped in turbulence, anxiety, and uncertainty (i.e., the scaffolding) into positive changes that are necessary for the organization to survive or thrive.

In the managerial world, work system changes pile up and produce a unique kind of organizational debt – disorder. Eliminating bad debt requires conscious observation and adjustment. RA helps companies to identify and remove bad organizational debt. RA helps you to create the requisite environment, culture, and execute the requisite processes, and ensures that there is no escape route from taking the right action. RA enables authority through trusting and empowering the people on your team who know what needs to be done in the right manner which will get the correct value to the customers and stakeholders you are serving.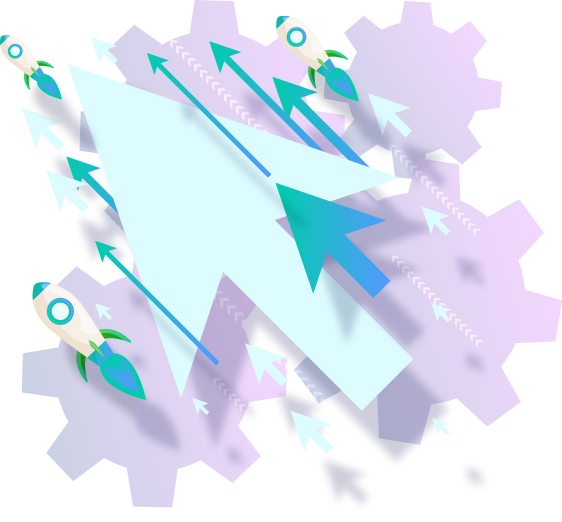 Requisite Agility


not Reckless Agility
INTENTIONApply changes based on continuous sensing and adaptation.
EMERGENCE Tap turbulence, networked for continuous learning and creativity.
HYPERACTIVITYAction for the sake of action. Following fashionable trends and copying others.
PANICUnanticipated changes result in trauma of disorder and fear-driven control.
Requisite Agility is applied
through these

iterative steps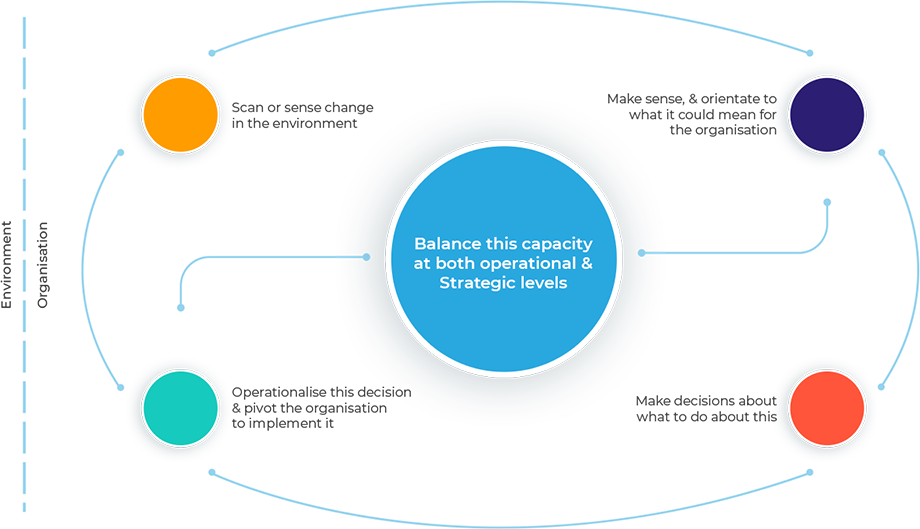 How to measure


Requisite Agility
The nature and rate of change of your environment (ΔE) how you work, think and organized determines how agile you are (ΔO). We have ways of measuring how close to RA you already are based on ΔO ≥ ΔE.

This understanding allows for a wide range of approaches for improving the situation. Interventions and applied solutions that best address a deficit or excess agility (fragility).

Unlock the power of Requisite agility and begin your organization's transformation.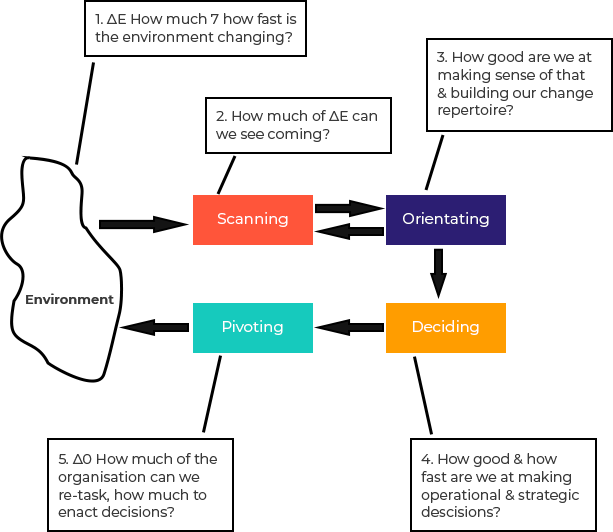 Requisite Agility
principals are
used globally
Requisite Agility is realized through 5 principles of being which are trans-disciplinary emergence, adaptive leadership, collaborative intelligence and continuous improvement. This gives us the ability to make the most of VUCA (Volatility, Uncertainty, Complexity, Ambiguity) as an opportunity.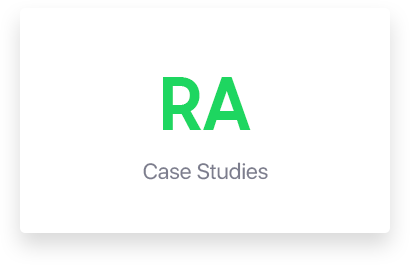 In our fast-paced digital world, RA members count on the ability to interact with one another in a digital environment. In response to this growing need, the RA now offers an online community, "Cluster Connect" which provides a more robust interactive experience for our members.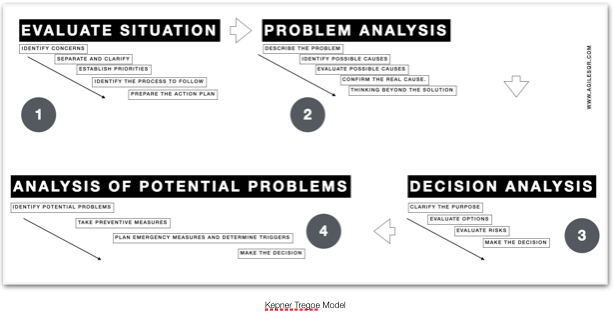 21 October 2020
In these turbulent COVID-19 times, anxie...
Read More